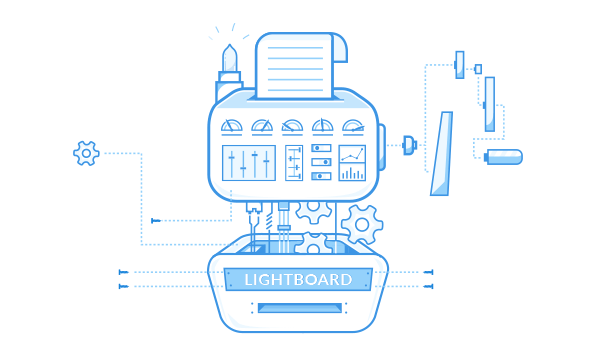 Lightboard is a one-stop shop for marketing design.
We pair great designers with experienced account managers.
The result? Hassle-free design.
Need a new PowerPoint presentation, sales PDF, landing page, or email campaign?
We've got you covered. Request an estimate on a new project below.
Start a

Project
Don't see what you need?
Our designers have an incredible range of skills and experience—if you need it, we can design it for you. And if we can't, we'll point you in the right direction.
Other things you can do:
Set up your brand guidelines. Upload your logo, colors, and fonts so our designers have the toolkit they need to start work.
Invite your team to Lightboard. Your teammates can create new projects as well review and approve projects you've started.
Browse our full project list. See what we can do, and request an estimate on a new project.
Review our portfolio for inspiration.
Read our blog to learn more about our past projects.
About Lightboard
Lightboard is an on-demand design service for sales and marketing departments. Take the tour to learn more about how we can help you with design. Or start a project.