Your website is your front door to the world. We can help you look your best with a new design.
Services:
Full website design
Landing page design
Landing page development (not typically included in membership)
Wordpress, SquareSpace, Instapage design and development
Conversion page design
Process:
We gather information from you about your website, or work from your current site to develop a wireframe.
We collect reference images of sites that match the look and feel you'd like for your landing page.
We present several design options for your review.
Incorporate your feedback on the selected design.
Iterate back and forth until your design is perfect.
Designated designer and account manager.
Editable files delivered to you.
Experienced:
A strong website helps you stand out from the crowd. Let us help you get there. We've designed hundreds of sites for companies large and small. Check out what we can do.
Make it perfect:
Work with your account manager and designer through our collaboration software. Get unlimited revisions to find the design you love. Plus, the Lightboard platform keeps everything in one place. We're always available, and always awesome.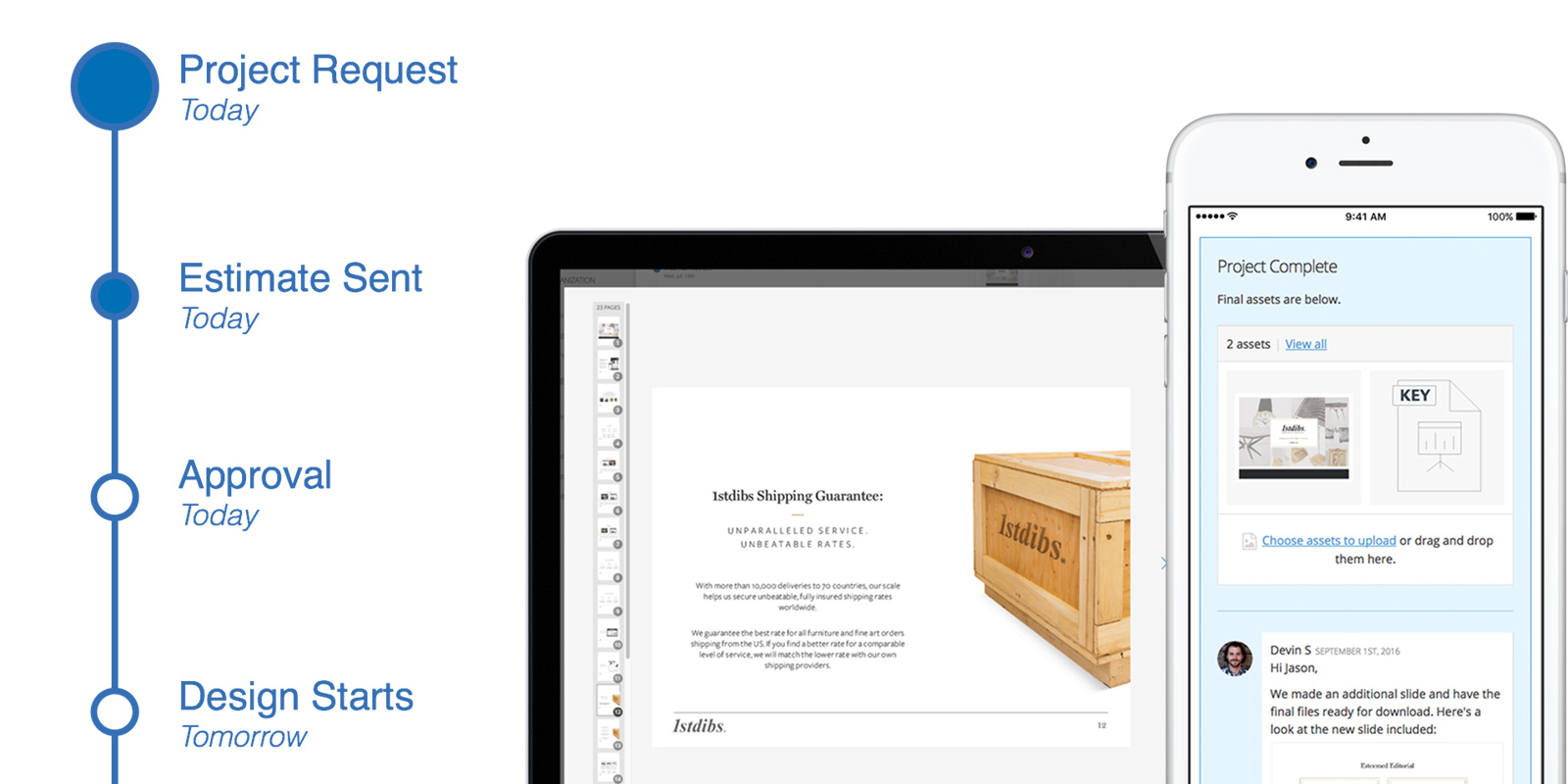 Pricing:
Read about how pricing works at Lightboard. Once you create a project, your account manager will work with you to find the best pricing option for your needs.
FAQS:
When will I get my website?
We start a designer within one business day, and typically have the first review 2-3 business days after a designer starts.
I don't have a website yet.
No problem. Just tell us what you have imagined and we'll create something awesome!
My current website is terrible and I'm too embarrassed to send it to you.
Don't worry! We can help. Send us what you have and tell us what you want. We'll get you there.
I need copywriting help.
No problem - we can connect you with a copywriter to punch up your copy.
I need more elements for my website.
We do that too! We can connect you with a designer who can create illustrations, infographics or anything you dream up.
Who will be my designer/developer?
Our designers and developers are 100% U.S. based, and are thoroughly vetted. We've received thousands of applications for our designer spots, and accept less than 3% of them into our system.
About Lightboard
We've completed thousands of projects for hundreds of customers. We've worked for companies large and small, and every one of our customers has the dedicated attention of an account manager to make sure every project runs smoothly.