You never get a second chance to make a first impression. Look your best with a professionally designed PowerPoint or Keynote presentation.
How it works:
Create a request. Describe what you need and upload your current presentation.
Your designated account manager will follow up with any questions and work with you to find a pricing option that fits your needs.
Our designers will start right away. You'll review the first round in as little as two business days.
Collaborate with your designer and account manager until the deck is perfect.
The Details:
Any type of presentation: sales, capabilities, investor pitch, conference, reports.
Optional master slides/themes to be the building blocks for future use.
Keynote, PowerPoint, InDesign or PDF.
Iterate back and forth until your design is perfect.
Designated designer and account manager.
Editable files delivered to you.
Experienced
Presentations are all about visual communication; our experienced designers will make your message pop. We've designed hundreds of decks and thousands of slides for companies large and small.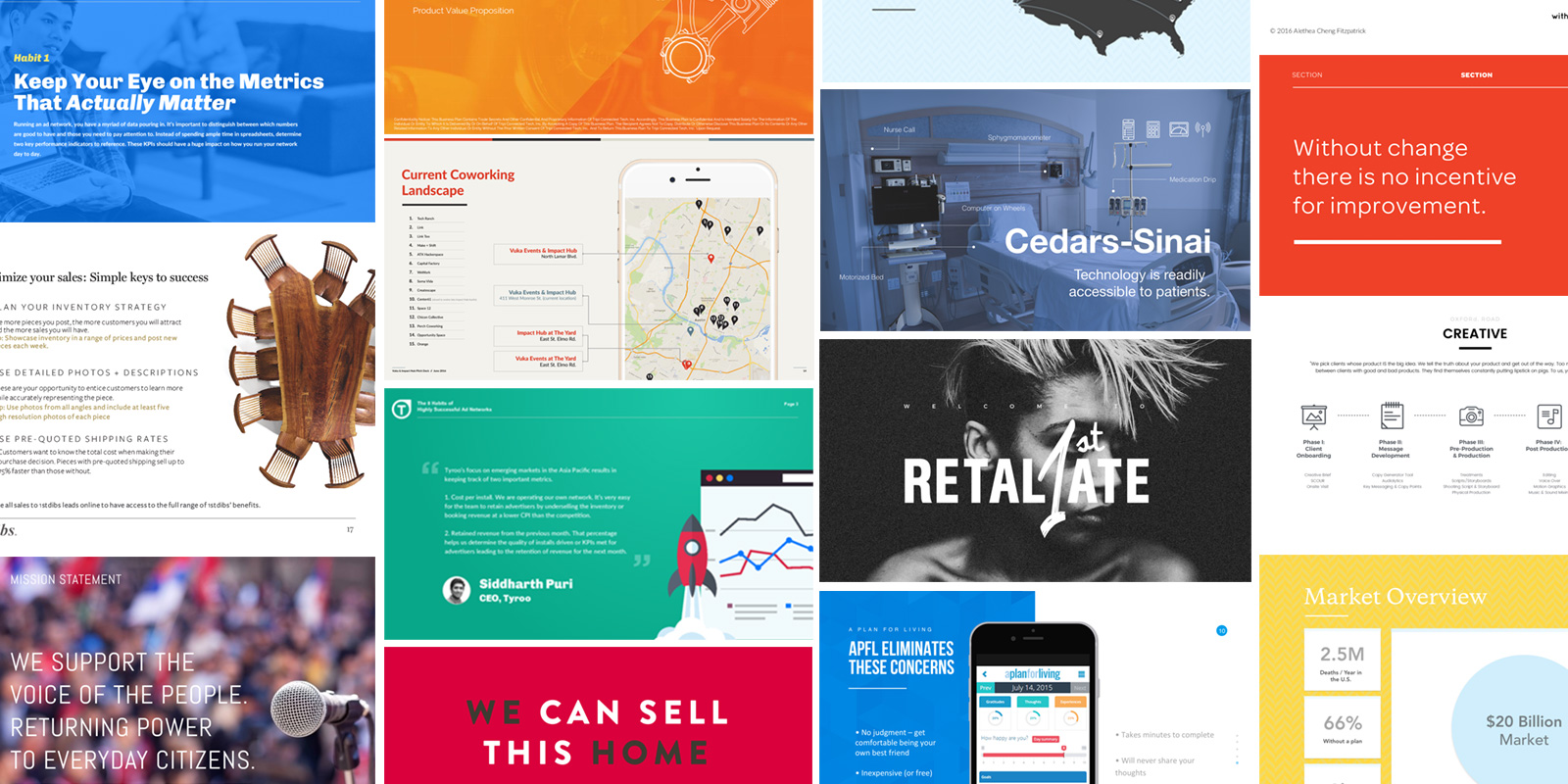 Add Custom Illustration
Distill complex ideas to their essence with custom illustration and icons. We can illustrate your solution, process flow, or core concepts with custom illustration from our team. We can add them to your presentation, and repurpose them in many other materials.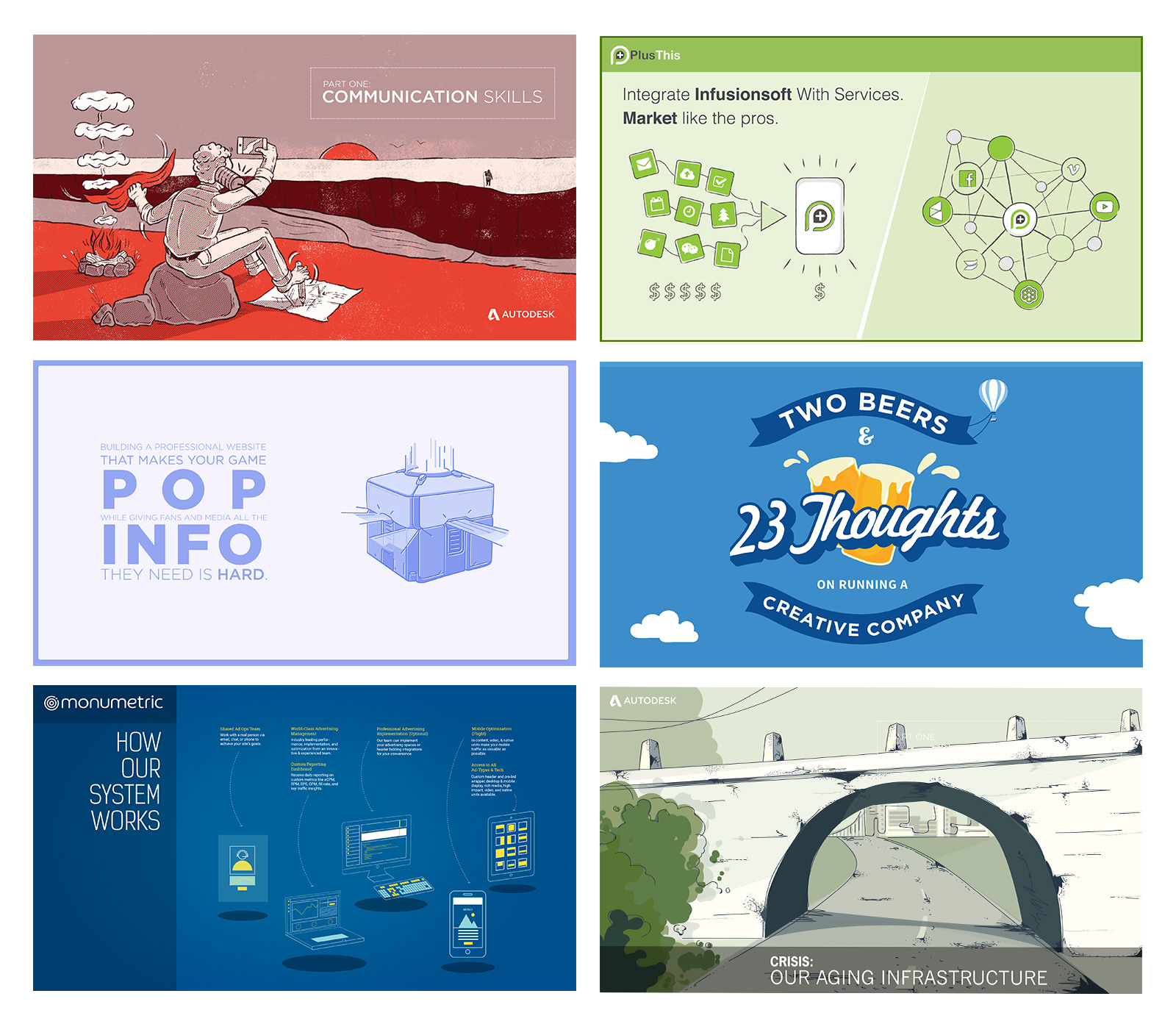 Add Professional Photography
A picture says a thousand words. Give your presentation polish with professional stock photography.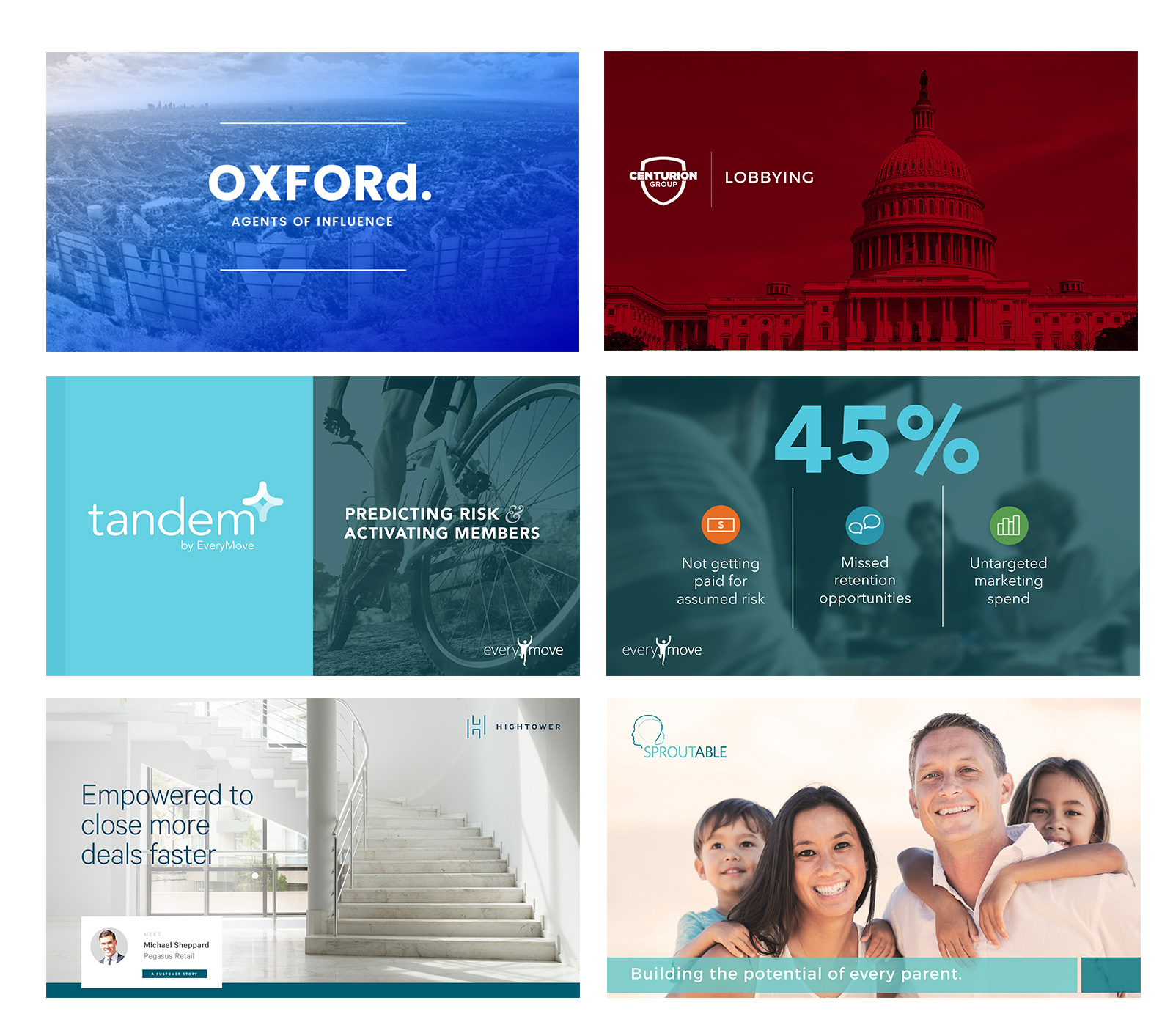 Make it perfect.
Work with your account manager and designer through our collaboration software. Get unlimited revisions to find the design you love. Plus, the Lightboard platform keeps everything in one place. We're always available, and always awesome.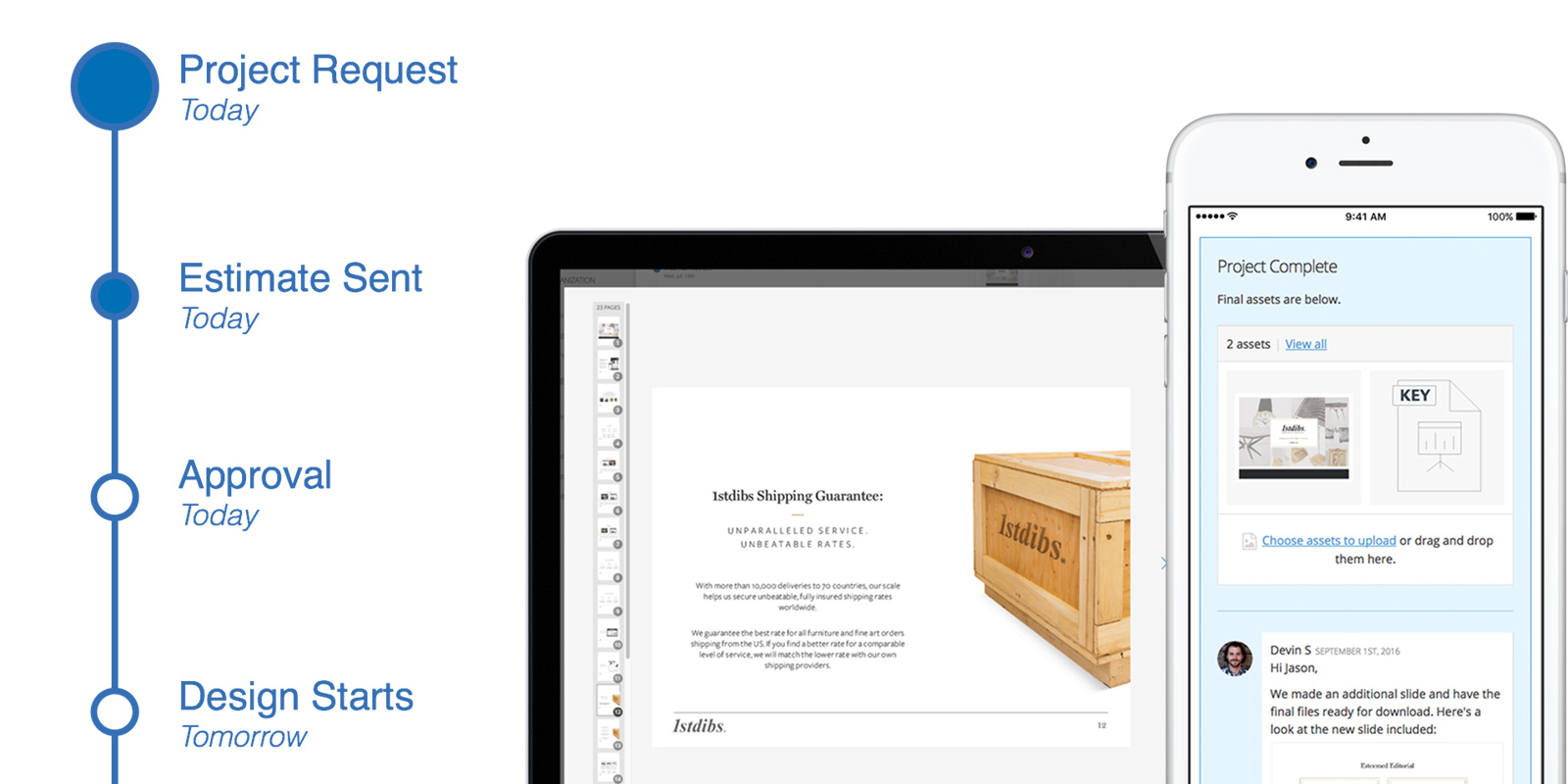 Pricing:
Read about how pricing works at Lightboard. Once you create a project, your account manager will work with you to find the best pricing option for your needs.
FAQs:
Will I be able to edit my presentation?
Yes. We work in either PowerPoint, Keynote, or InDesign, and deliver the editable files at the end of the project.
When will I get my presentation?
We start a designer within one business day, and typically have the first review 2-3 business days after a designer starts.
Help! I'm under a deadline.
Don't sweat it! Our account managers will work with you to get what you need, in the timeline you need.
I don't have a deck.
No problem. We can work from a text-only PowerPoint or even a text document. We just need to know roughly what will go on each page to produce an estimate, and can work with you to finalize the text.
My current deck is terrible and I'm too embarrassed to send it to you.
Don't worry! We can help. Send us what you have and tell us what you want. We'll get you there.
I need copywriting help.
No problem - we can connect you with a copywriter to punch up your copy.
Who will be my designer?
Our designers are 100% U.S. based, and are thoroughly vetted. We've received thousands of applications for our designer spots, and accept less than 3% of them into our system.
About Lightboard:
We've completed thousands of projects for hundreds of customers. We've worked for companies large and small, and every one of our customers has the dedicated attention of an account manager to make sure every project runs smoothly.