You never get a second chance to make a first impression. Look your best with a professionally designed document. One-pagers, Case Studies, eBooks, Sales Sheets—you name it, we can design it.
How it works:
Create a request. Describe what you need and upload your copy.
Your designated account manager will follow up with any questions and work with you to find a pricing option that fits your needs.
Our designers will start right away. You'll review the first round in as little as two business days.
Collaborate with your designer and account manager until the logo is perfect.
The Details:
Any type of document: case study, eBook, white paper, one-pager, data card, etc.
Usually delivered as a packaged InDesign and exported to PDF, but we can design in any program you'd like.
Iterate back and forth until your design is perfect.
Designated designer and account manager.
Editable files delivered to you.
Experienced:
Well designed documents are the perfect polish for you business to look more professional and out together. We've designed hundreds of documents for companies large and small. Check out what we can do.
Make it perfect.
Work with your account manager and designer through our collaboration software. Get unlimited revisions to find the design you love. Plus, the Lightboard platform keeps everything in one place. We're always available, and always awesome.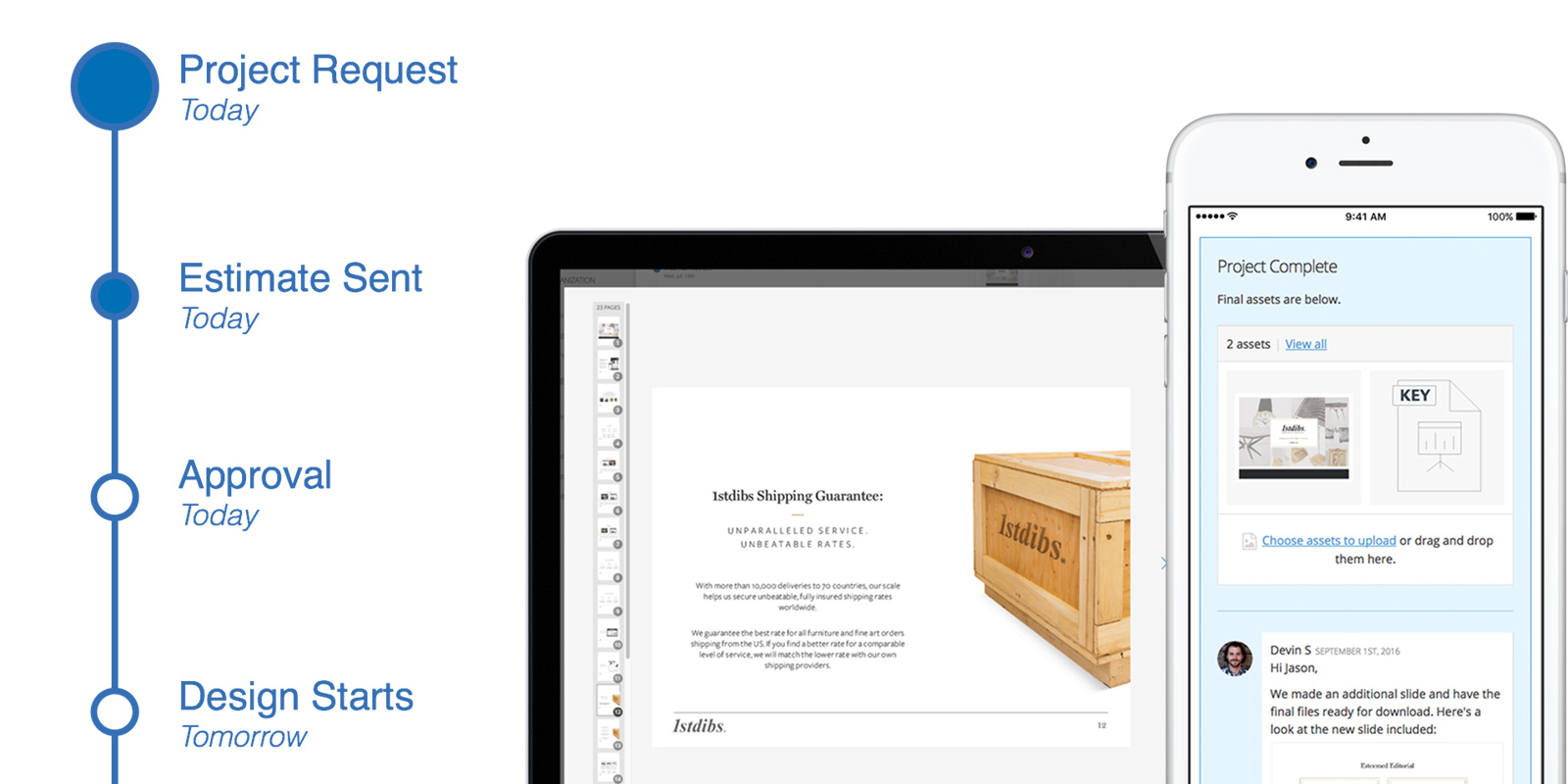 FAQs:
Will I be able to edit my document?
Yes. We will deliver a packaged file with all of the assets and fonts, ready for you to edit.
When will I get my document?
We start a designer within one business day, and typically have the first review 2-3 business days after a designer starts.
Help! I'm under a deadline.
Don't worry! Our account managers will work with you to get what you need, in the timeline you need.
I need copywriting help.
No problem - we can connect you with a copywriter to punch up your copy.
Who will be my designer?
Our designers are 100% U.S. based, and are thoroughly vetted. We've received thousands of applications for our designer spots, and accept less than 3% of them into our system.
About Lightboard:
We've completed thousands of projects for hundreds of customers across industries. We've worked for companies large and small, and every one of our customers has the dedicated attention of an account manager to make sure every project runs smoothly.